Classes Begin, Welcome Back Patriots!


On Monday, Principal Troy Gobble welcomed students back in a video filmed in front of the Living Wall in the East Building. He shared information about Stevenson's partnership with PediaTrust, a group of local physicians who will address on-campus medical needs of Stevenson students faculty and staff, as well as health and safety protocols. In addition to the Class of 2024, Stevenson welcomes 19 new teachers and administrators this year.
Class Material Distribution Aug. 24 - 28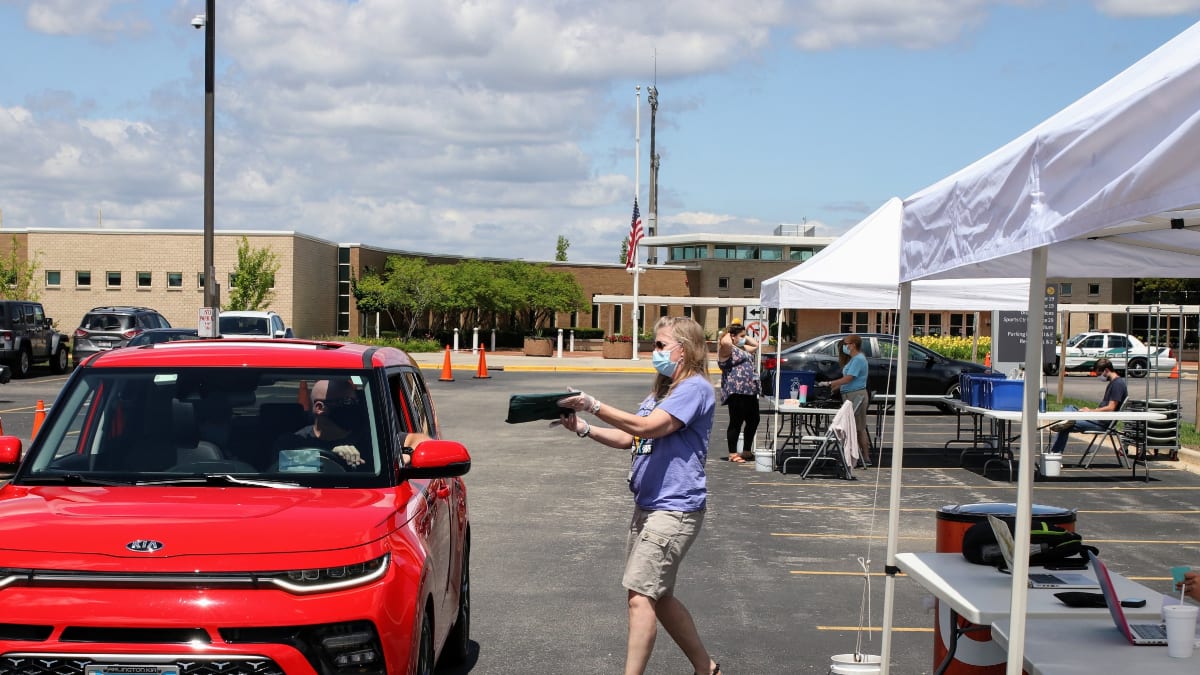 Faculty and staff have been preparing materials students will need to work in a Remote Learning + environment. About half of the Stevenson courses will be providing materials which will be distributed to students and families next week. Please review the courses which have materials to pick up. This document outlines the pick-up schedule, items to bring and pick-up procedures.
• If your student is enrolled in any of the courses listed, please come to school to pick up your materials the week of August 24.
• If your student is not enrolled in any of these courses, you have no materials to pick up and you will not need to come to the pick-up days.
Co-Curricular Connection
Student Activities will be hosting a virtual Co-Curricular Connection Week beginning Monday, Aug. 31. More information will be provided next week for this after-school event which will allow students to virtually learn more about clubs in a Zoom format which will also be recorded. For students interested in getting involved in clubs prior to this event, please see this post which outlines ways students can learn about club activities.

Virtual Family Open House
Please mark your calendars and plan to attend a virtual Family Open House on Thursday, Sept. 3 at 7 p.m. We are revamping our traditional Parent Open House Nights this year and will announce details next week for this event that parents can attend at home with their student. During this evening, parents will be able to follow their student's class schedule and virtually attend each class for 10 minutes. A webpage with virtual tables will be set up for families to learn more about organizations and events at Stevenson. Now, if we can only find a way to share a Jazzman's cookie online! Friday, Sept. 4 will be a late arrival day.

College Counseling for Parents and Guardians of Seniors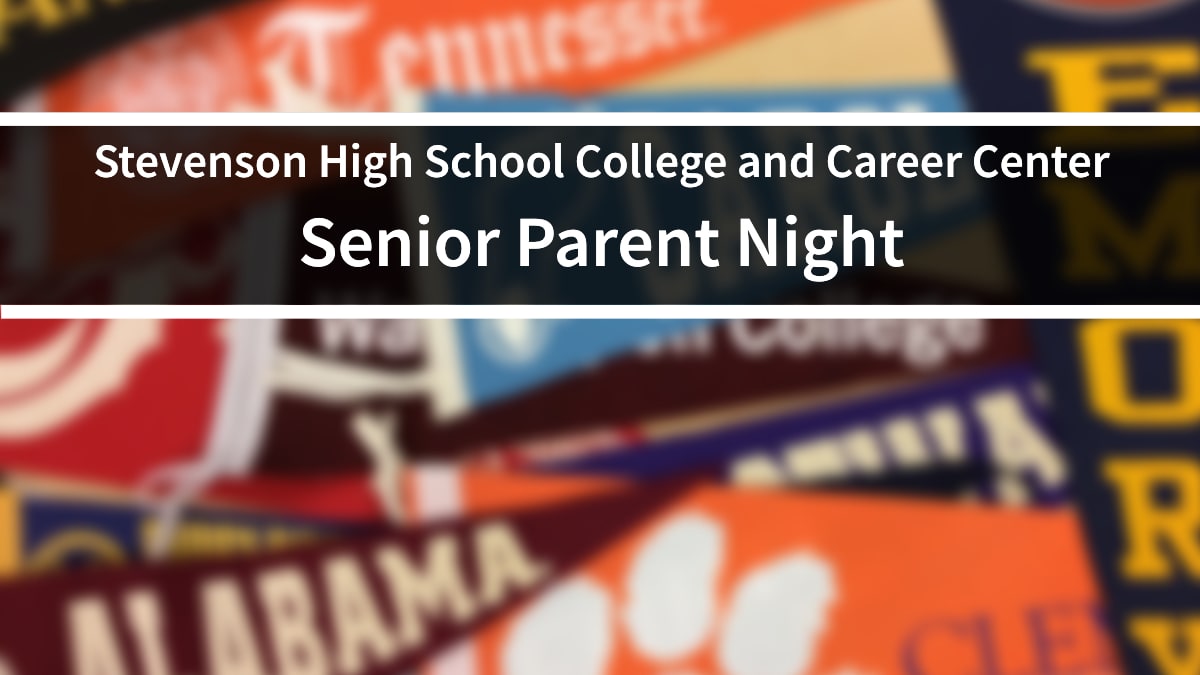 The College Career Center will hold its annual Senior Parent Night from 7-8:30 p.m. Monday, August 31 via Zoom. The event is free and open to all parents and guardians of seniors at Stevenson. During the presentation, postsecondary counselors Sara English and Dan Miller will discuss how to apply to colleges. Topics to be covered include types of applications (Common App, for example), admission plans (including Early Decision), deadlines, obtaining a transcript, standardized test scores, letters of recommendation, essays, and scholarships. Parents can access this presentation through the Zoom link: https://zoom.us/j/98006670532
There will be a special session for parents and guardians of students with IEP/504 plans from 6:30-6:50 p.m. Families can join this pre-session through this Zoom link: https://zoom.us/j/96655274708.
Stevenson faculty and staff are following recommended safety guidance while on campus. When students and families do arrive on campus for events such as next week's Class Material Distribution, we ask all families to wear masks, maintain distancing and stay in their vehicles unless directed otherwise. Please stay safe Pats!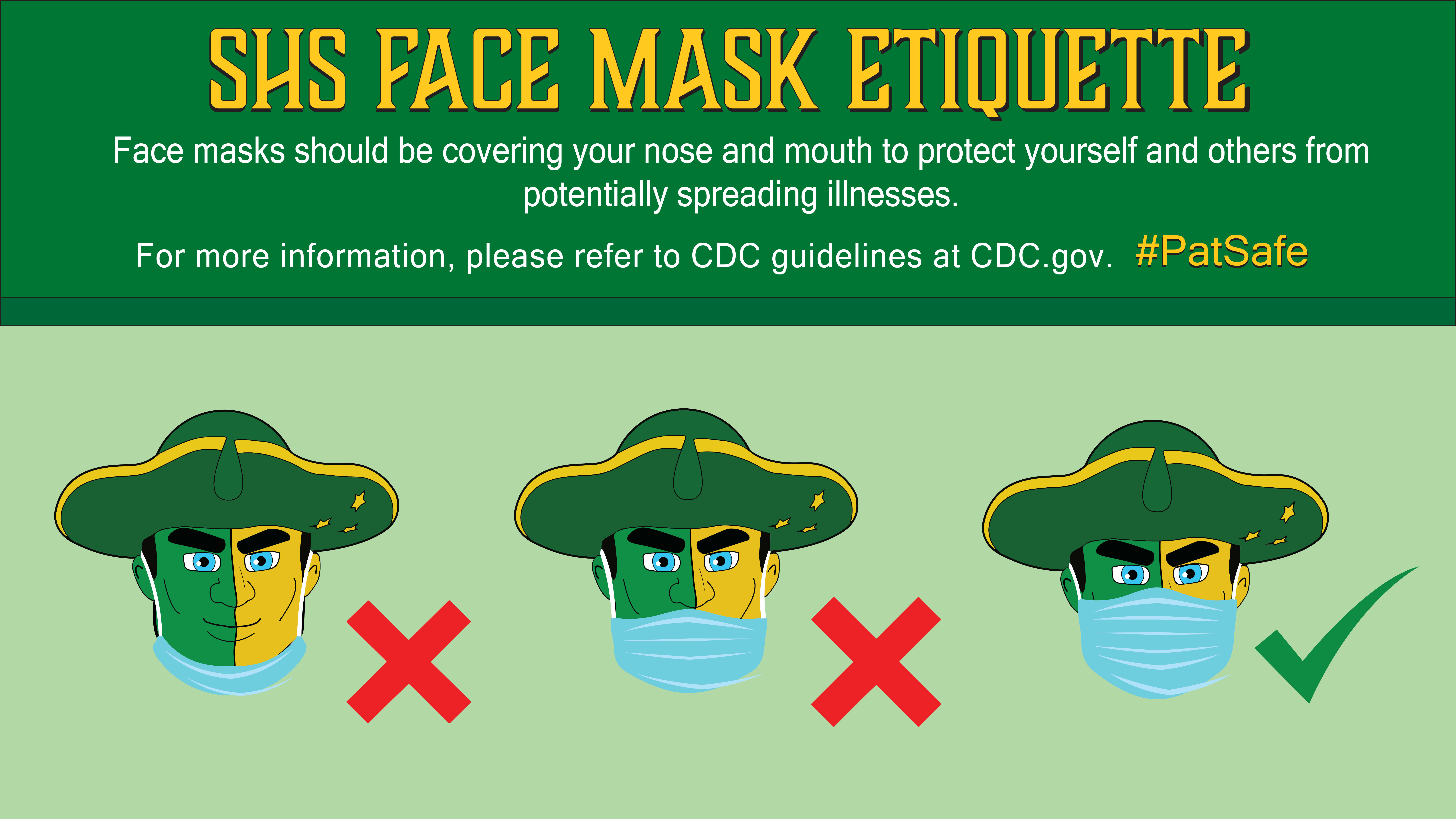 Stay Informed with Stevenson Publications
This publication, the e-Minuteman, is sent on most Friday's throughout the year to email addresses provided during registration and that are listed in each student's Infinite Campus account. The Stevenson community is welcome to subscribe to The Daily Digest, which often includes athletic results and club news and is sent out on days school is in session. The Daily Digest was paused due to Remote Learning in March but it will resume mid-September. Information on subscribing to the Daily Digest can be found on our Publications page. Families are encouraged to check the telephone numbers and email addresses listed in your student's Infinite Campus account to receive school-related communication. This guide shows how to update contact information in IC.
Adlai E. Stevenson High School District 125 | 1 Stevenson Drive | Lincolnshire, IL 60069