Family Open House on Thursday, Sept. 3
Traditionally, we invite parents to one of several open house nights at the beginning of the school year. This year, we are creating a virtual event that families can attend online together. On Thursday, Sept. 3, beginning at 7 p.m., parents are invited to follow their student's class schedule and hear from their student's teachers online. Virtual tables will also be set up for families to learn more about resources, organizations and events at Stevenson either before or after the event, or when their student has a free period, study hall or lunch period. We understand that some families have more than one student at Stevenson and in the past have attended both open house nights. This year, we recommend families with more than one student split up schedules if possible. Teachers do plan to record one of their sessions for parents to view at a later time if they have a conflict. Please email specific teachers after the event if you are unable to attend their session.
What you need to participate:
• A copy of your student's schedule which can be found on Infinite Campus and the Zoom link for each class. Your student will be able to find these links on Canvas.
• Login information for your student's Google account in order for you to access the virtual classrooms
A link to the Virtual Family Open House webpage will be posted on the Homepage of the D125.org website by 6 p.m. on Sept. 3 and we encourage families to log in by 6:50 p.m. so they aren't late for the first class.
The webpage for this open house will stay live for a week after the event.
Classes on Friday, Sept. 4 will follow the Late Arrival Schedule and will begin at 10:30 a.m.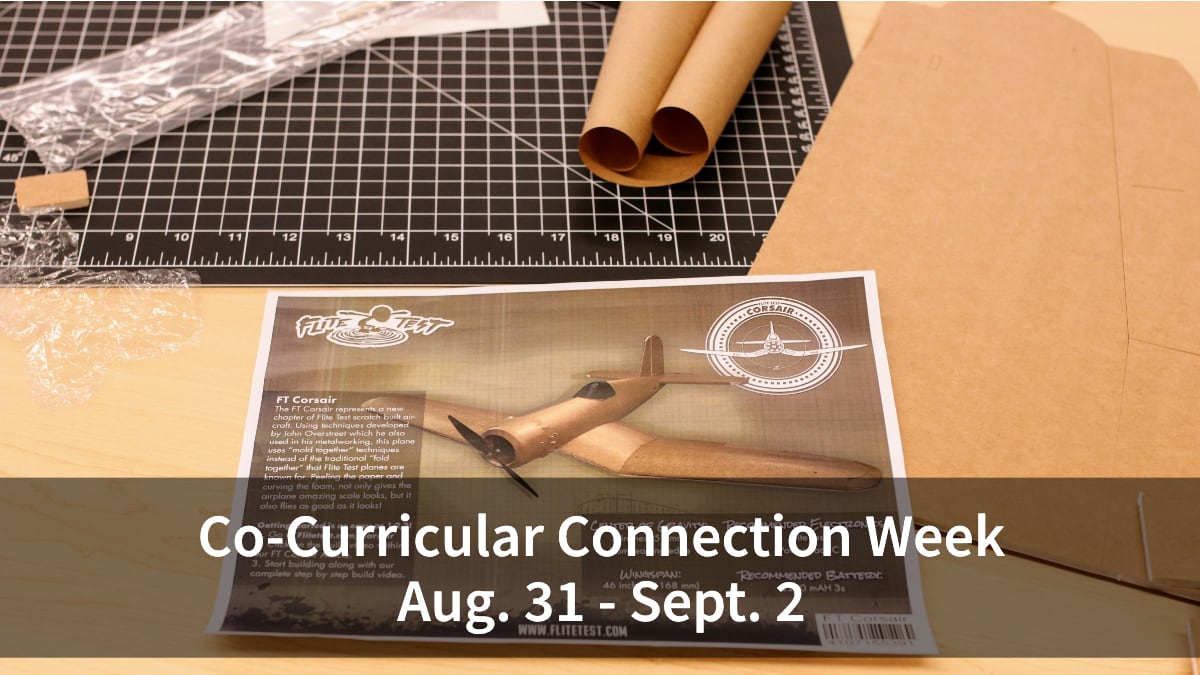 Stevenson offers students the opportunity to participate in more than 150+ clubs and many of those groups are planning virtual ways for students to get involved this semester. In order for students to learn more about these opportunities, Student Activities is hosting a Co-Curricular Connection Week beginning on Monday, Aug. 31. The event kicks off with a virtual introduction to clubs, intramurals, teams and service opportunities for students at 3:30 p.m. on Monday and continues after school on Sept. 1-2 when students can attend a variety of Zoom meetings to learn more about individual clubs and teams.
Links to all of the virtual meetings for this event can be accessed by students on the Co-Curricular Connection Schedule Document.
We are in the process of updating club pages for the 2020-21 school year but students can view information on the Student Activities Club Webpages in advance of these meetings. Attending a Zoom meeting for a club during Co-Curricular Connection Week doesn't obligate a student to join that club but is offered as a way for students to learn more about clubs they may want to join.
New Athletic Contact Days and Spectator Policy
Contact Days will be allowed for student-athletes in more than a dozen sports beginning in September. IHSA Contact Days provide an opportunity for coaches and athletes to train together, on the skills of the sport, outside the IHSA season. This plan aims to provide a return to some aspects of normalcy, both socially and emotionally, for our students and adults. All activities are strictly voluntary for both students and coaches however regular attendance is expected and registration must be completed by Thursday, Sept. 3 at midnight. Students who register are required to attend a virtual Orientation Meeting on Monday, Sept. 7 at 8 p.m. Please see the SHS Contact Days Information Document for more information.

The Stevenson Athletics webpage has been updated to include the Stevenson Fall Sports Spectator Policy. Although a limited fall sports season is occurring following the IHSA Phase 4 Sports Policy,
Patriot fans are asked to assume that spectators are not permitted at indoor events, away competitions unless otherwise communicated, and only at outdoor events following specific provisions in the policy which includes also specific guidelines for cross country, golf and tennis.
Webinar for Parents on Sunday Evening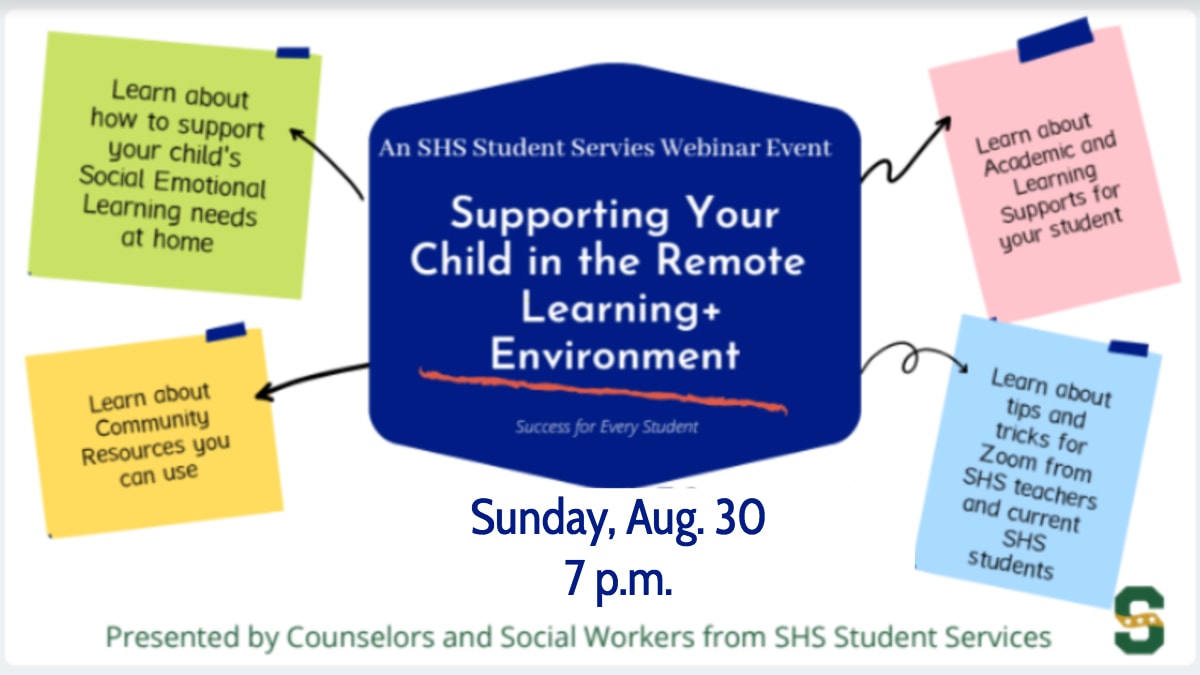 Stevenson counselors and social workers along with Parent Engagement Coordinator Mara Grujanac invite all parents to virtually attend a webinar on Supporting Your Child in the Remote Learning+ Environment on Sunday, Aug. 30 from 7-8 p.m. Click this Zoom link on the night of the event to attend:
https://zoom.us/j/99615160745#success

Fall Material Distribution Ends Today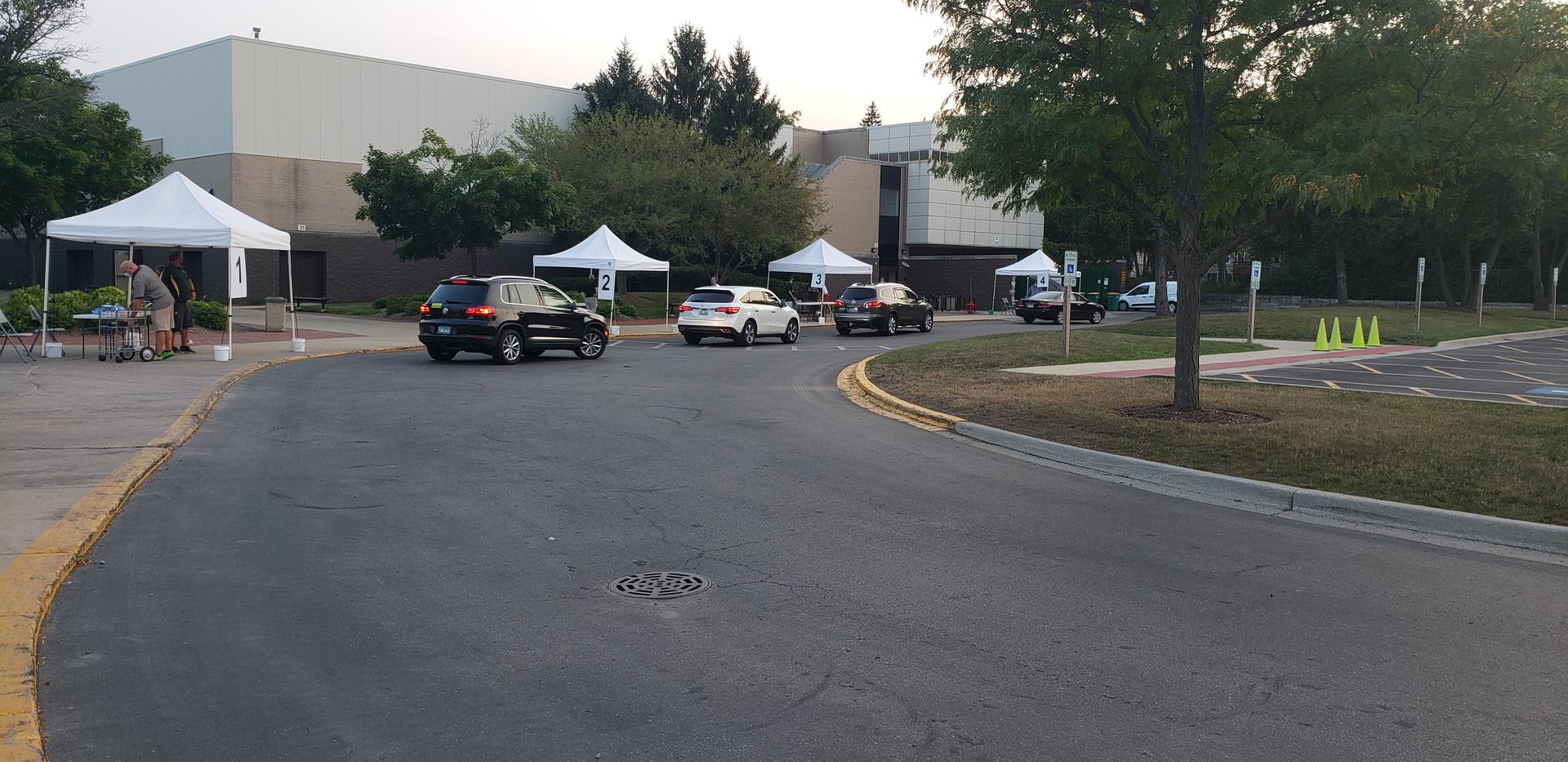 Faculty, staff and administrators have distributed fall semester materials to close to 3,900 students over the last four days. Today is a make-up distribution day for any student who has not picked up their supplies yet and who is taking classes with materials being distributed as outlined in the Fall Material Pick-Up Procedure communication. A parent or family member can pick up a student's material today between 9 a.m. - 2 p.m. (this is a time change) by entering the Port Clinton entrance with their student's name , student ID number and the vehicle driver's cell phone number written clearly on a piece of paper. In the event of lightning, we will have to pause distribution for periods of 20 minutes or until lightning is no longer detected in our area. We will post any weather or safety related changes on the Homepage of the D125.org website.
See this post for a behind-the-scenes glimpse of the distribution.
Virtual College Rep Visits Begin Tuesday, Sept. 1
Representatives from a wide range of colleges and universities usually visit campus to meet in-person with students. This year, these presentations will be held online beginning on Sept. 1. See the Rep Visits page for information on how current juniors and seniors can participate.
Also, a reminder that The College Career Center will hold its annual Senior Parent Night from 7-8:30 p.m. Monday, August 31. Parents can access this presentation through the Zoom link: https://zoom.us/j/98006670532. There will be a special session for parents and guardians of students with IEP/504 plans from 6:30-6:50 p.m. Families can join this pre-session through this Zoom link: https://zoom.us/j/96655274708.
Copies of the 2019-20 Yearbook are Available
Extra copies of the 2019-20 Ambassador Yearbook can be purchased through the Superstore while quantities last. Orders must be placed by Oct. 1 and arrangements for pick up will be made after orders have been placed.
Upcoming Programs and Events
The Patriot Recreation Education Program has virtual fall courses that are open for registration. These include Yoga/Pilates Fusion, Breakdance for Kids, Intro to Classical Guitar, Family Estate Planning ,Bollywood Dancing and STEAM Classes. To register, search for any of these or other classes of interest on the PREP webpage.

The String Parents are hosting a fundraiser at Portillo's in Vernon Hills on Monday, Aug. 31 from 5-9 p.m. Show the flyer posted on the Orchestra webpage when ordering to support this group.
Adlai E. Stevenson High School District 125 | 1 Stevenson Drive | Lincolnshire, IL 60069